Powerful questions
Gregory Fok, CFP
Build trust with clients in three steps, from Gregory Fok of Singapore. Presented at the 2017 Annual Meeting.
How do I wow my clients at the first meeting?
I want to connect with them and build trust quickly within the first 10 minutes. This is what I do: From the moment I walk into the room, I will proactively find something genuine to compliment them about. Note that it has to be genuine. It's the smallest things that count most.
Next, I will ask powerful questions that hardly anybody asks them, not even their spouse or children. And this allows me to connect. I will break them up into two parts: life questions and financial planning questions.
Life questions, such as these, allow me to connect to their personal lives and get to know them:
"John, tell me, how did you get started in this business (or career)?"
"John, what is that very magical secret that makes you so successful at what you are doing?"
"Looking forward into the future, what are your dreams, ambitions, and goals that excite you in life?"
Financial planning questions, such as these, allow me to understand their financial history, status, and future:
"What is it about money that is most important to you, and why?"
"What has been your own personal experience with regard to growing, protecting, and transferring wealth?"
"What would you like to change moving forward in planning your finances?"
After I ask these questions, I stay quiet and take lots of notes. If my prospect is speaking 80 percent of the time, I know that I am on the right track.
As we are engaged in conversation, I am constantly making sure that I am making eye contact with the prospect.
Finally, I will share a relevant story that a client can relate to because a stories always sticks in people's minds—they'll remember it.
Following these steps, I am sure that you will wow the prospect at the first meeting.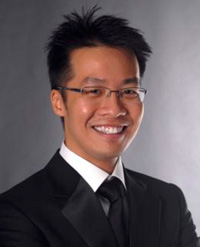 Gregory Fok, CFP, of Singapore, is an 11-year MDRT member. He was MDRT Country Chair for Singapore in 2013–2015 and frequently contributes to the media. He focuses on holistic financial planning with a specialization in retirement and estate planning.