Personal value statement
Terence Chan Mou Hon
Chan discusses the importance of leading not with product and competitors' pricing but with you and the value you provide to clients. Presented at the 2017 Annual Meeting.
What is the value that you provide and what differentiates you from another advisor? Is it your time and success in your career? Is it the company that you are with? Or is it the licenses you hold?
Those all contribute, but the real value, the real differentiation you provide, is you. It's your values. It's the actions you take. It's the way you make people feel.
Like most advisors, I began my career by focusing on product and price as my differentiation. I studied my product and my competitors pricing and would lead my conversations with those two points. This would put up walls with some clients, and those who would have a meeting with me would need to be convinced to buy or I would have to change their way of thinking. Even when they did buy from me, I was worried that the next advisor they talked to would share a better product at a lower price, and I would lose the client. I knew that something would need to change.
By participating in MDRT meetings, I was able to meet and learn from some of the best advisors from around the world. Advisors who were able to create and sustain high levels of production, while also enjoying their personal lives. One of those advisors was Lou Cassara. Lou shared that real value and differentiation comes from you, not your company, product, or price. He told us that the greatest sale you make is the one you make to yourself. The ability to say, "I'm good enough," the ability to position yourself in a room full of prospects, the ability to position yourself as the reason someone would work with you.
I knew I had to take this belief and turn it into opportunity. How would I take this mindset shift from product and price to me as a person and my philosophy, and communicate it to others? This is where Lou Cassara helped with his Personal Value Statement. The Personal Value Statement allows you to communicate who you are, what you do, and how you serve, quickly and effectively, and with purpose.
Here is my Personal Value Statement: I am a financial coach. I will prepare a financial organizer for each of my clients. I will put your financial goals, the plans to achieve your goals, and all the financial information into the organizer and make sure all the information is updated. The benefit of my service is that you can have clarity on your personal finance and focus all your resources to achieve your goals.
So I would like to ask you this question again. What is the value that you provide, and what differentiates you from another advisor?
I would encourage you to create your own Personal Value Statement and recognize that you make the difference!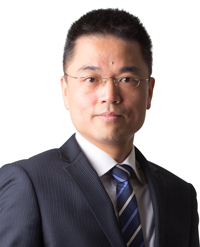 Terence Chan Mou Hon, of Hong Kong, is a 10-year MDRT member who has nearly two decades worth of experience in the financial services business. He currently serves as a Zone Chair for the Member Communication Committee.