Out of sight, out of mind
Neeraj Chauhan, CFP, BCom
Chauhan shares the communication strategies developed over time to put the client first and maximize each interaction. Presented at the 2017 Annual Meeting.
Out of sight is out of mind.
Tell more to sell more.
Client first.
With these three mantras in mind, we built our communication strategy by blending a checklist and process in it.
We created separate categories of clients and prospects, such as Platinum client, Gold client, Silver client, and Neutral client.
We then created a calendar to connect with them based on the engagement level required or desired for each category of customer or prospect, such as WhatsApp's Broadcast List feature, sending a gift related to their interests (books, fruits, chocolates, movie tickets), writing a knowledge byte (behavioral aspects of investors, general tips, investment view), doing webinars (saving taxes, estate planning, etc.), podcasts, sending a quarterly portfolio, doing a seminar, birthday or anniversary wishes, personal meetings, taking them to dinner, Facebook posts, or a portfolio review.
Some are common and mandatory, such as wishes for various occasions, and some are category or preference based.
We use technology portals (MailChimp to send email, SurveyMonkey for surveys, Canva to create social media posts, Red Stamp to create greetings) and automation with human touch to maximize the interaction.
We decided that there should be a minimum of six and a maximum of 18 touch points in a year, wherein at least one to three of them should be face-to-face, and the rest could be phone calls, personal mail, text messages, Knowledge Bytes, etc. This year we are celebrating the 25th anniversary of our firm, and that will give us one more opportunity to interact with our customers.
Every quarter, we review the activity calendar by literally ticking on the checklist to make sure that we touched or interacted with customers and prospects as per the desired calendar and schedule. We also try to make sure that the information and communication we provide should qualify in the utility matrix and must be of interest to clients. This helps us make sure that we are qualitatively in touch with customers and that we remain in their minds and keep them updated. We also receive regular feedback over the phone or with Survey Monkey.
This regular practice has helped us to generate more business, loyalty, and referrals from our customers year after year.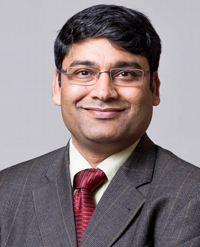 Neeraj Chauhan, CFP, BCom, of New Delhi, India, is a 13-year MDRT member with more than two decades of experience helping families achieve their financial goals. He currently serves as director at The Financial Mall and is regularly invited to contribute to business related shows and publications in India.