One-page presentations that sing
Robert Gawthrop, CFP, CLU
Gawthrop walks through a number of highly effective, simple, one-page presentations that he uses to help clients make decisions and take action. Whether your focus is on life insurance, living benefits or investment management, Gawthrop has a one-page presentation that you can use effectively to increase your results and help more clients. Gawthrop also addresses the importance of having hobbies outside of your business, which can help you become a more successful and well-rounded whole person.
You know, that song I just sang and played for you, "Taking Care of Business," was the very first song that I learned how to play and sing when I joined a rock band in high school. Like many other young people at that time, I had dreams of success and stardom in the music industry. I came to learn that a career in music would be a difficult way to support a family. In my mid-20s, I made the decision to pursue a career in insurance and finance because I wanted a more stable income and lifestyle. But I have never stopped playing music. As some of you may know, I have been a volunteer member of one of the MDRT bands called Roundabout for over 20 years.
My goal today is to make this session both educational and fun. Now, fun for me often includes music, so I hope you don't mind if I play a song or two a bit later. But now, I'd like to get down to business. In this session:
Presentations. I will walk you through several highly effective one-page simple presentations that I use to help clients understand concepts, make decisions, and take action. We will do a few exercises to help you remember the ideas long after you leave.
Volunteering. In large part, this Annual Meeting is made possible by member volunteers. Volunteering can enhance your life dramatically and help you achieve more balance (Whole Person). Find ways to give back and your life will never be the same.
Collaborative work. I will talk about why I believe collaborative work is so important in our business and our world.
Let's get started.
As my friend Tom Hegna always says, "This is not a knowledge or numbers business. This is a words business, a language business, a questions business, and a stories business." And this is a pictures business. I believe that if you learn to use stories, choose the right words and simple pictures, you can help your clients and prospects understand risks and take action. People connect differently when you tell a story. This is so important that I will say it again. People connect differently when you tell a story.
Let me tell you a story about my friend Merv. Merv was a small business owner— a flooring business—with five employees. Merv was 45 years old and still actively selling and installing flooring. What I found out when we met to discuss his business was that he was key to the success of his business. He told me that he thought he could do his type of work for about 10 more years. He said it was a tough job to do as you get older.
I said to him that I help people answer the following three questions:
What if I live too long?
What if I die too soon?
What if I become disabled?
I didn't know it at the time, but I found out later that Merv was an avid baseball fan. I showed him a picture of a baseball diamond titled "Covering Your Financial Bases" to get him to understand how I might help with his planning.
Merv, this baseball diamond represents you and your family and your business, and each of the bases represents an important aspect of your financial plans. First base is about protecting your assets in the event of a health issue (health insurance). Second base is to protect your paycheck in case you have a critical illness, such as a heart attack or stroke, or if you have an injury that causes you to be unable to work for an extended period of time (critical illness and disability insurance). Third base covers protecting your business and family's future in the event of your death (life insurance). And home base represents protecting your financial future—retirement strategy. Now Merv, I can help you in any of these areas, but let me ask you if there is any particular base that you feel you may not have addressed in your planning?
At this point, I trust that you as an advisor know we need to ask that question and then say nothing more until your client responds. Here is what Merv said, "I think I have first and third bases covered, and I have been contributing to a retirement plan for some time, but I'm not sure about second base."
Do you see what has happened here? By using this simple diagram or picture and using the right words and questions, I have helped Merv discover for himself that he has a gap in his financial plan. I will often use this approach when I am meeting someone for the first time. It allows me to briefly show the kind of work that I do and will help my clients or prospects to influence the direction of the discussion toward something that is highest on their priority list.
So with Merv, this meeting led to me recommending and placing a $250,000 critical illness insurance policy with a cash-back rider. Now, there is more to Merv's story, and I will get back to it a little later.
I'd like to move on to my second one-pager and show you what I use to present and explain income protection or disability insurance. This one is titled, "Job A/Job B."
My son-in-law, James, had a job with a company that provided benefits, such as health insurance, life insurance, and disability insurance. He decided to leave that job and he took a job where there were no benefits, but for him it was much more fulfilling work. He came to me and asked for my advice on what coverage he should replace. Here is how I explained disability insurance protection.
"James, you have two job choices. In Job A, you will earn $60,000 per year, but if you become disabled and can't work, you will be paid nothing. In Job B, you will earn $57,000 per year and if you become disabled and can't work, you will be paid $39,000 per year (tax free) as long as you can't work up to age 65. Which job will you choose?"
As I mentioned before, at this point we need to be silent and let the person answer before we say another word. In many cases, where the person values benefits and peace of mind, he will choose Job B. In James's case, he chose Job B. You might think he chose this because his father-in-law is in the insurance business. I like to think he chose it because he is a smart guy and recognizes the wisdom of protecting his most valuable asset (next to my daughter Sarah), which is his ability to get up each day and go to work to earn a living.
Once your client has chosen Job B, you can say something like this, "With your permission, I'd like to work out a few options for you and come back with some recommendations to get your income protected. Is that fair?"
As an exercise, you can role play this presentation with a partner. Assume your "prospect" has no disability insurance, and you will explain the Job A and Job B choices. Then ask which job he or she would choose. After that, you can switch roles.
Now, I do some boring scales and finger exercises on the piano. As a musician who wants to be able to perform at my best when I play in public, I need to continually practice my craft. I consistently do these exercises in order to improve my speed, accuracy, and dexterity on the piano. But they are boring for others to listen to, so I usually do them when no one is around.
In Malcolm Gladwell's book Outliers: The Story of Success, he talks about how many of the world's top athletes, artists, and musicians have practiced for thousands of hours to hone their craft and become the best. For example, in the early 1960s, the Beatles (one of my all-time favorite bands) went to Hamburg, Germany, to play in the local clubs.
Gladwell says in his book, "And what was so special about Hamburg? It wasn't that it paid well. It didn't. Or that the acoustics were fantastic. They weren't. Or that the audiences were savvy and appreciative. They were anything but. It was the sheer amount of time the band was forced to play." It was the nonstop hours of playing time that forced them to get better.
As the Beatles grew in skill, audiences demanded more performances—more playing time. By 1962, they were playing eight hours per night, seven nights per week. Gladwell says, "By the time they had their first burst of success in 1964, in fact, they had performed live an estimated 1,200 times. Do you know how extraordinary that is? Most bands today don't play 1,200 times in their entire careers."
Falling in love with practice. It seems that the elite don't just work harder than everybody else. At some point the elites fall in love with practice. I'm sure you can see where I am going with this. Our business requires that we, too, practice. When you find an idea at MDRT that you love and want to bring it back to your business, you will want to make sure that you practice the presentation many times and get to know the words you will use and the stories you will tell.
I'd like to circle back around to finish telling you the story of Merv. You remember that after showing him the baseball diamond concept, I helped Merv put in place a $250,000 critical illness policy. Now, he had decided that his business would pay the premium, and we had added what is called a cash-back rider that would refund all his premiums every 10 years if he had no claims. He had had the policy for about six years when I received a notice from the insurance company that Merv had canceled his policy over the Christmas season. I usually get a notice from the insurance company if a client requests cancellation so that I may have a chance to conserve the policy. In this instance, because of the time of the season, I didn't see the cancellation letter in time, and the policy lapsed.
I called Merv in early January to ask him why he canceled the policy. He told me that he was selling his business and thought he didn't need the coverage any longer. Now, the way the cash-back rider worked is that you could only get the refund if the policy was in force for 10 years. So I said to Merv, "You do realize that you are flushing about $17,000 by canceling the policy?"
"What do you mean?" he said. I said, "You had a cash-back rider on your policy that will pay you back all the premiums you made if you have no claims, but the policy must be in force for 10 years. At the time you canceled your policy, there was about $17,000 of unrefunded premium value." He said, "I forgot about that. Is there anything I can do now that it is canceled?" So, I helped Merv to reinstate the policy. He had to pay a few back premiums and sign a form to confirm that he was still in good health, which fortunately, he was.
But here is the interesting rest of the story. Eighteen months after the policy was reinstated, Merv had a heart attack. Don't worry, my story has a happy ending. Merv was being a weekend warrior and playing a sport that he loves. Guess which one? Baseball! He had just finished hitting and making it to home plate, and he was back in the dugout when he said he felt weird. He recognized the symptoms of a heart attack and actually got into his brother's van and drove himself to the hospital without telling his teammates who were still on the field. He even plugged coins into the parking meter at the hospital because he didn't want his brother to get a parking ticket. He walked into the emergency room and said, "I think I'm having a heart attack."
The great folks at the hospital took care of Merv. They got him stabilized and did what needed to be done. I heard from a mutual friend on the following Monday what had happened and went up to the hospital to visit and see how he was doing. Merv fully recovered from his heart attack, and I was able to deliver this check for $250,000 to him several months later. Do you think he and his family were happy with me for convincing him to keep this policy?
I always carry copies of claim checks that I have delivered to show people when I tell a real-life story of how insurance has helped to protect families from disaster. If you do not have your own stories to tell and checks to show, then borrow the stories from your colleagues who have them. This is very powerful. Remember to black out your clients' names from the checks to protect their privacy.
Oh, and here's the epilogue to Merv's story. He and his wife Helen took the proceeds of this claim check and that from the sale of his flooring business and started their dream business called Ball Park Sports. They now supply equipment for local teams. They sell all kinds of equipment for baseball, softball, and even cricket. If you are ever in Cloverdale, British Columbia, Canada, go and say hi to my friend Merv at Ball Park Sports.
Did you know that laughter is mostly good for you? It can boost your immune system and release endorphins that can give you a sense of happiness.
My first Annual Meeting was in Boston in 1993. I didn't volunteer to serve at my first meeting in part because I didn't realize that I could, but also because I was in complete awe and shock about how wonderful the meeting and the people I met were. I qualified again the next year, and I was asked to volunteer. I accepted. My second-year meeting was in Dallas, Texas. I had been asked to play piano and sing in a new MDRT band, and we were to perform at the Sunday evening welcome reception in front of about 5,000 to 6,000 fellow members. Talk about a challenge! We had never practiced together before that Sunday afternoon and yet we somehow pulled it off that night.
That Sunday afternoon rehearsal in Dallas was when I met Steve Plewes for the first time. Steve was one of the guitar players in that band. That night, in front of thousands and with only a few hours of rehearsing together, we played two full sets of music and entertained our MDRT colleagues. Steve and I have been playing together and volunteering for MDRT events every year since then.
Over the years, I have volunteered and served on a number of committees as well as in other capacities at meetings. Last year, I was a speaker host. If you ask any of your fellow members who are volunteering at this meeting, I'm sure they will say the same thing. We get far more out of volunteering than we put in. Some of my best friendships and business relationships began while volunteering and serving together.
I encourage you to volunteer not just for the next Annual Meeting but also in your community, in your associations, and within your faith community. You may be surprised at how much fun and rewarding this can be. This Annual Meeting is made possible by member volunteers. Volunteering can enhance your life dramatically and help you to achieve more balance (Whole Person). Find ways to give back, and your life will never be the same.
The final idea I'd like to touch on is what I call collaborative work. A few years ago, I had a bit of a health challenge where I found out that I had rather thick blood. I had a blood clot and some swelling in my lower leg. After I was treated by my family doctor, he referred me to a blood specialist (a hematologist). For years, the medical profession has been referring patients to specialists. This is common practice. It is no different in the field of finance and insurance. Many of you already are specializing or are working toward becoming a specialist or expert in a particular area. Many Court of the Table and Top of the Table qualifiers focus on specialization to achieve at those higher levels.
In our firm, we encourage and recommend collaboration. For younger or newer people in the industry who may have limited knowledge, we encourage them to seek out more experienced advisors who are open and willing to mentor, teach, and share the work and, ultimately, the compensation (if allowed). The first year I achieved Court of the Table was as a direct result of collaborating with other advisors. My production dramatically increased because of my working together with others to help our clients with what they needed.
In 2012, my friend Tom Hegna had written a book for the US retirement market called Paychecks and Playchecks. It was a great book and was becoming a best seller. My mentor Karl had suggested to me and my colleague Steve Tate that we should rewrite Tom's book for the Canadian market. I resisted the idea at first thinking that I was too busy to tackle such a project. After a few months of not doing it, Karl asked me again about my progress. That's what mentors do; they keep challenging you to stretch and to grow.
Remember my band mate Steve Plewes? Well I called Steve Plewes and asked him what he thought of this idea. Not only did Steve encourage me to pursue the idea of cowriting a book, but he gave me Tom Hegna's cell phone number and suggested I call him to ask. Steve and Tom were friends. What a small world. Who would have thought that when I first volunteered to play music at MDRT back in Dallas in 1994 and met Steve Plewes, that about 18 years later, Steve would help me to connect with Tom Hegna and collaborate on my first book.
When I called Tom to talk about the idea, he was completely open to collaborating with us. He said, "As a matter of fact, I was hoping someone would step up and agree to rewrite the book for Canada. Let's do it!" Eleven months later, we had completed the Canadian edition called Paycheques and Playcheques: Retirement Income Solutions for Canadians. That is another example of collaboration at work.
When you take a moment to think about it, you could say that our world is a much better place when there is cooperation and collaboration. When we volunteer in our communities and work together, we make our world a better place. Much of my success in my business has been as a result of working with others in my industry. Rather than a spirit of competition, collaboration fosters harmony. This meeting is a great example. We, as an organization of like-minded, service-focused people, come together to put on a heck of a conference. Would you agree? Say yes!
How about collaboration in music? Many musicians are extremely talented and gifted on their own, but sometimes when they get together with a few other like-minded players, it can be magical. I am so thankful to be able to share some music with you. I have many fond memories of sharing music with my friends at MDRT over the years. By the way, if you or one of your MDRT friends are musically inclined, please consider volunteering to serve in some capacity. Some of us have been playing in the bands for a long time, and maybe it's time for some of our younger MDRT musical colleagues to step up and put together the next generation of entertainers and collaborators.
To recap, here is what I have spoken about:
Practice and work on your words, your stories, and pictures of one-page presentations so that you can bring great ideas to your clients that they will understand and be compelled to take action on. Find ways to explain financial concepts that your clients will relate to.
Volunteer for stuff. Here at MDRT. Back home in your community. Get to know other volunteers and work together toward a common goal. Your life will be far richer for it.
Find ways to do collaborative work. You will learn a lot working with others and become a specialist.
If you continue to practice your craft, you will get better at what you do. Apply this same principal to any hobby or nonwork-related passion that you have. Get good at music or art or tennis or whatever it is that interests you so that you have something besides work that you love to do. Whenever possible, make what you are doing fun and interesting by finding ways to laugh every day.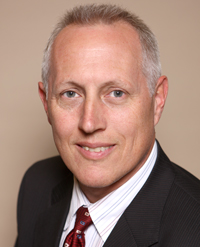 Robert Gawthrop, CFP, CLU, is a 25-year MDRT member with seven Court of the Table qualifications and one Top of the Table honor from Vancouver, British Columbia, Canada. He is an international speaker and the co-author of "Paycheques & Playcheques: Retirement Income Solutions for Canadians."