One-page business plan for top producers
Jim Horan
Financial advisors sell planning every day, and yet most do not have a clear, concise blueprint for their own business. To move to Top of Table and beyond, it's essential to become more disciplined in all aspects of your business. The discipline starts with being able to craft a clear, actionable business plan that not only makes sense to you, but can be understood by all members of your team. In this highly interactive workshop, participants learn how to create a one-page blueprint for growth, profitability and sustainability. The next level of success is never an accident — it always starts with a plan!
You are here. You made it. You are at the Million Dollar Round Table where the best of the best meet to share, learn, and celebrate. You have worked incredibly smart and hard to be here. This is a significant accomplishment. I congratulate you, and I applaud you.
It is an honor and a privilege to be in the presence of so many talented people. I love being with great sales people. You are the lifeblood of every business. Without you, there is no top line. With no top line, there is no bottom line. I know this because I am a former CFO.
I would like to acknowledge the impressive talent in this room. You have to be good to be here. No, you must be excellent and excellent in many things. In fact, it goes beyond excellent, you must have reached a level of mastery in many areas—mastery in finance, insurance, investments, marketing, sales, systems, technology, and people. Your days are filled with people—prospects, customers, channel partners, sales managers, home office staff, compliance partners, your support staff—tons of people. You have reached a level of mastery with people, and the learning continues.
The Next Level of Success Requires the Next Level of Discipline
You can't get to the next level of success without moving to the next level of discipline—the next level of discipline in your thinking, communication, decision making, execution, and accountability.
Many say what got you here will not get you to where you want to go. I disagree. As I said just a moment ago, you have developed mastery in many different aspects of your business, but there is so much more to learn. That is why you are here at MDRT.
Moving to the next level of discipline will also require the next level of focus, clarity, creativity, learning, best practices, and leadership. And that next level of discipline will require making better choices and acting on those choices consistently, with conviction, commitment, and excellence.
The Process of Making Smart Choices Begins with Crafting a Plan
Diane Ruebling, Life Member and retired Group VP at American Express, says that you don't get to the top of Mount Everest by wandering around. You need a solid business plan that works for you and that you work religiously.
Nick Ray, another Life Member, says that if you don't have a plan, you are adlibbing, and adlibbing is for amateurs. There are no amateurs here. You can't qualify for MDRT by wandering around, but many of you either do not have a plan—either a current plan or a plan that defines where you go from here. I suspect that is why you choose to be in this breakout session.
Workshop Goals
Learn the number one reason why you must have a plan. (It's not what you think.)
Assess your disciplines of success. What's working? What's not?
Share the power and magic of one-page business plans.
Walk away with a draft of your one-page business plan.
Learn the inside secrets of success from the most successful people in this industry.
My Role
I have two roles in this workshop. The first is to introduce you to some powerful strategic thinking and planning tools. These tools are designed to get your best ideas out of your head and onto paper. Once they are on paper, you can edit and refine your thinking until you have a very clear, concise blueprint for success.
MDRT was very clear with me. They want you to walk away from this session with your one-page business plan drafted. I will not let them down. I will not let you down. I think you will find the process dynamic, challenging, and fun.
It is possible that my more important role today is to facilitate the sharing of the mastery that exists in this room. And there is a lot of mastery here. You came here to learn from each other, and I am going to do my very best to facilitate that sharing. Throughout our time together today, there will be opportunities to share what you have learned with the people sitting next to you and with the whole group. I encourage you to share openly. We will all benefit from your experiences.
Here is a quick overview of what we will be doing together. We are going to start with a short discussion on the Disciplines of Success. Then I am going to get you to tune in and reflect on "What did you have to really do to get here?" We will then do a fun, but very powerful, exercise called the Power of No.
I will then give you an introduction to the one-page business plan and demonstrate how you can write an entire business plan in 29 short sentences. I frequently joke that if you can tweet or text, you can write a business plan. One-page plans are written with key words and short phrases. I have provided you with two sample plans, and the one-page business plan template will be available to download from the MDRT website for free. It can be a blueprint for growing your business to even higher levels of success.
Then we will go to work, and you will craft a one-page business plan using a mini one-page plan process we call Bend the Curve. This tool is deceptively simple and yet incredibly effective. I get calls from people all over the world sharing how they use this process whenever they find themselves, their partners, their teammates, or their employees lost or confused.
Throughout our time together, there will lots of opportunities for you to share, interact, and ask questions. Remember, there are no dumb questions. The question you are thinking about is the same question 10 other people are thinking about, so ask it. Now let's get started.
Why Do You Need a Plan?
Before we jump in and talk about business plans, let's start by exploring why it is important. Several years ago, industry leaders began to ask me to explain to their field leaders and advisors why business planning is so damn important.
They said everybody is out there preaching some form of business and/or strategic planning. Most of us have tried to create plans, but most of the time the process is overly complex. We get bogged down in the details and give up. So why should we be advocating that our field leaders and advisors have plans? Why should we have them invest the time in planning when they could be out prospecting for new clients, pursuing new business, and building their networks?
And they said we don't want you to tell them what they have been told 100 times before. Tell them something other than they must get clear and focused. Without a plan, they are like a boat without a rudder. If they don't have a plan, they are doomed for failure. They threw down the gauntlet.
I took the challenge seriously. After a lot of reflection, what came to me first was that nobody ever built a successful business by himself. Ever! Nobody builds a successful, sustainable business by himself. I have not built this business by myself over the last 25 years. There is a long line of people who stepped up at just the right time with a helping hand, a great idea or strategy, or an introduction that took my business to the next level of success. There are a lot of people helping me right now. I know the same is true for you. You, too, have a long list of people who have helped you and will continue to help you.
Why have a plan? Why must it be in writing? It's simple. If your plan is not in writing, you make it too difficult for others to help you. This is the number one reason to have your plan in writing. Nothing else comes close. There are many people who want to help you take your business to the next level of success, but if your plan is not in writing, you must understand that you are making it far too difficult for them to help you.
When your plan is not in writing, you have to verbalize it. That is inefficient and highly ineffective. It takes too long to verbalize your plan. And I promise you, you will never say the same thing twice and, rest assured, you will forget to share the most important aspects of your plan.
When your plan is in writing, and if it is one page, it can be read in less than five minutes. When your plan is well crafted and refined, it will reflect your best thinking. When people read your plan, they can quickly understand what you are building, why you are building it, and how you will build it. And they will understand your short- and long-term goals.
Having your plan in writing makes it easy and efficient for others to give you feedback. This is the number one reason to take the time to get your plan in writing.
Once you have your plan in writing, you can ask your trusted peers, colleagues, field leaders, teammates, coach, and mentors for 30 minutes of their time. You can say, "I would like your feedback on my plan. It's a one-page plan. You can read it in five minutes, and then I would welcome your feedback, suggestions, and questions."
Having your plan in writing communicates that you take your business seriously. The people who can be the most helpful in taking your business to the next level will do the same.
Exercise #1: Moving to the Next Level of Discipline
Predictable behaviors of growth are linked to disciplines of success. When you started your business, you may have done what I did. I tried to sell all of the things I had in my tool kit to anyone who would listen. Guess what? It did not work. I confused people. They did not know whether I was trying to help first-time entrepreneurs, mid-size businesses, or to provide financial management expertise to Fortune 1000 executives.
You probably were trying to sell your financial products or services to anyone and everyone, too. It did not work. But you were persistent, and over time, you began to find that there was a natural market for you. And when you focused your marketing activities on that market, you made more sales with less effort. In essence, you became smarter and more selective about whom you wanted to do business with and how you did business. And your total production increased.
As you moved further up the sales curve, you increased your product knowledge, developed greater marketing and sales skills, built alliances, strengthened your team, and the referrals finally began to roll in with less effort. Total production and revenue jumped to the next level. By this time, you had become much more disciplined in how and where you did business.
Some of you are now in the place where you have surrounded yourself with great people, smart systems, and have a very efficient structure that keeps your business humming. You leave very little to chance. You have become very disciplined in almost all facets of your business.
Our work now is about helping you move to the next level of discipline in how you think and plan for your business. It is also about becoming much more precise about how and where you will do business.
The Disciplines of Success (from rookie to rock star) are:
Sell anything to anyone
Smarter and selective
Solid product knowledge and great sales skills
Alliances, teamwork, and referrals
Great people, systems, and structure
With a partner, practice this interview process:
Step 1: Interviewer asks the interviewee where he or she is on the Discipline of Success chart at this point in time. The interviewer places an "X" on the chart.
Step 2: Interviewer asks, "What are the disciplines that got you to this level of success?" Interviewer records responses.
Step 3: Interviewer asks, "What disciplines must you add or improve to move to the next level of success?" Interviewer records responses.
Step 4: Participants reverse roles and repeat process.
What did you learn from this exercise?
Overview: The Power of No!
The purpose of this exercise is to get participants to take a hard look at what they have learned about their business that no longer works for them with the hope that they stop doing what does not work for them. Simple concept, but rarely done. What I have learned over the years is that for many people, planning is the process of making lists, long lists of things they are going to do or hope to do. Rarely do planning exercises include a process where the individual, team, or company makes a declaration of what they will no longer do.
To kick off this exercise, I ask these questions:
What will you never do again?
What have been some of your biggest mistakes?
Who or what has held you back?
Who or what kills your energy and enthusiasm?
What no longer serves you?
I then spend about three minutes asking people to share one or two of their biggest nos. People love to hear other people's mistakes. This is fast and fun. The point of this exercise is to get clear about what has not worked in our business so that we don't repeat it. The most successful people have boundaries, and they rarely cross them.
Overview: The One-Page Business Plan Methodology
What is a one-page business plan?
The Power of Five simple questions
Sample one-page business plan
Exercise #4: Power Planning with Bend the Curve: Linking Objectives, Strategies, and Action Plans
This exercise very simply demonstrates the linkage between objectives, strategies, and action plans. This tool can be used for brainstorming how one is going to build his or her business over the next three to five years or can be used to get very focused for the next 90 sales cycle.
In this exercise you will:
Craft a three-year total revenue objective for your business.
Brainstorm four to five strategies critical to achieving the three-year goal.
Identify one to two projects or programs for each strategy.
Bend the Curve is one of the most powerful exercises in the one-page business plan tool kit. Most people do not really understand the linkage between objectives, strategies, and action plans. Nor can they give an excellent, powerful response to this question: What are the three to four things you must do that have the potential to double your business in the next three years? When we are finished with this exercise, you will have a great start to that question and hopefully, you will take notes from others who share.
I encourage you to carry the Bend the Curve worksheet and your one-page business plan with you throughout the Annual Meeting. When you hear someone's great success story, listen for the underlying strategies on how they have built their business. You may want to incorporate these ideas into your plan.
I also encourage you, post-MDRT, to re-review your Disciplines of Success and Power of No! exercises with the strategies on your Bend the Curve plan. Undoubtedly, there will be strategies embedded in these exercises that are not in your one-page business plan. I encourage you to incorporate these into your plans.
What if anything will you do differently as a result of our time together?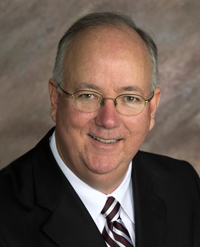 Jim Horan is an experienced Fortune 500 executive, successful entrepreneur, business owner, professional speaker and bestselling author from Berkeley, California. His straightforward, no-nonsense approach to planning has helped advisors and senior executives develop plans that actually move their businesses to the next level of success.