Making a difference
Roy Hall, ADFP
Hall shares a powerful story of the impact of life insurance as seen through a tragedy in his life. Presented at the 2017 Annual Meeting.
I am a 41-year-old financial planner who lives on the Gold Coast in Australia with my wife of 19 years and my two children.
Rewinding my life to 21 years ago to the time when I was completely invincible and drove my future wife to levels of anxiety, I didn't realize I was the ultimate daredevil. If it involved danger, speed, or adrenalin, I had to try it, but I didn't do it alone. I shared mostly every experience with my best friend, who really was my brother from another mother. Life was good, and the memories unforgettable.
With our common interests, our friendship grew stronger and stronger. When I married my wife, my best mate stood beside me, and when he married his wife, I had the honor of standing beside him. On the day we brought our baby girl home from the hospital, he told us that they were expecting a baby girl of their own. A few years later came their siblings, and our children have had the privilege of growing up together and even attending the same school.
We have always loved all the same things: beach holidays; skiing and wakeboarding together; camping and caravanning together; spontaneous weekend BBQs; and unforgettable nights out on the town with great food, wine, and company. All four of us—my wife and I and my best friend and his wife—even worked together for the same banking institution. We certainly had a lot more in common than most.
We also shared all the same dreams—the dream of owning our own family home with the white picket fence, the dream of being successful in our careers and giving our kids the best life possible, the dream of retiring together and fulfilling a big bucket list of destinations and goals—that we couldn't wait to tick off.
Fast-forward to June 4, 2014. It started off as a typical Wednesday morning. After coming up for air after several client meetings, my team members mentioned to me that they had heard on the radio there had been a fatal accident on a local road I knew well—a 40-year-old man driving an ute had hit a tree. I remember sitting there thinking how sad it was that a young life was taken too soon and hoped that he had insurance to protect his remaining family.
A few hours later, I was sitting in my car on the way home reflecting on a positive day at the office, the upcoming forty-first birthday party for my best mate, and my trip to the Annual Meeting in Toronto the following week when I got the call I never expected—that my best mate was the man driving the ute. Right then and there, in that instant, my life stopped in its tracks and would never ever be the same again without him.
We often talk about the purpose of those important insurance policies we sell, but sometimes our clients don't. Even after having been in the industry for 15 years, nothing had ever prepared me for the pain of this loss and how it makes you and everyone affected question your own life purpose and mortality.
I have always known that my profession changes lives. That's why I chose this career. I have done this for so many clients already and handed over those priceless checks, but what I didn't realize until being so personally involved was that the value of it also saves the lives of the ones left behind. I normally handed over the check to the beneficiaries, but I wasn't a part of their daily ongoing lives to see the difference that it made in the grieving process, and it does make all the difference, I promise you.
I can't explain how difficult it is to watch a widow with the two young children of your best friend try to cope with her grief and then also be expected to continue her life without her soul mate beside her. If she didn't have that comfort of knowing at the time the accident occurred that I had implemented life insurance policies to protect their family and their financial situation, she has admitted since that she really didn't know how she would have been able to make it through. The added financial stress would have made living life unimaginable for her, and she has said to me many times since that she didn't know if she could have kept going.
I experienced the most bittersweet moment of my life handing over his life insurance check for $2.4 million as his final gift to her. It was something I couldn't have ever prepared myself for emotionally. It was my best friend, who I never imagined wouldn't be beside me for life either, and I never really thought that this policy would ever need to be used. But knowing she was going to be financially secure because of it and that it would make her life easier, and so very different from what it could have been, brought me some peace.
I know it will never replace him or make up for the pain and loss suffered, but it has ensured that her focus doesn't need to be about being the sole income earner and allows her to provide and care for her children and continue the lifestyle they had worked so hard for 15 years together to achieve. It has given her time to grieve and decide how she will live her life on this different journey she has now been put on. It has allowed her to build their dream home on the water, which she only just recently moved into. It has allowed her to keep their children in their private school and stay with their friends. It has allowed her to keep their girls doing the thing they love most—dancing lessons. It has allowed her to work only part-time so that she could balance her time between earning income and being a mum. And it has allowed her to travel the last two years in a row with her girls to destinations they had only dreamed of going to before.
It has allowed their oldest daughter to live her own dreams as well; this summer she is studying and training to be a ballet dancer in a well renowned school in New York City. But, most importantly, it has allowed their family to keep living in his absence and actually live the life they dreamed of instead of losing him and all their lifelong dreams with him the day he passed—his legacy now lives on as well.
This heartbreaking time has brought so much clarity to my purpose in life and why I have the passion I have for this industry and how important my role is in my community. I ask that you assist me in my quest to spread the awareness of the importance of life insurance to all of your friends and family as well as your clients, because I can personally guarantee that you would not want to watch your close friends or family have to cope with the loss of a loved one and then watch them have to sell their home and lose the lifestyle they had because of one twist of fate and no protection.
Before this happened to me I also didn't like very often to broach the subject of life insurance around my friends and family; it seemed like I was pushing it on them. This is not the case.
I have seen the other side. I often think about how different my best friend's widow's life would be if I had never talked with him about it, and I am so proud that I did.
You can help change lives and make a real difference because of this industry that you are so blessed to be a part of. Be sure to speak up, speak out loud, and speak proudly to ensure that all the people in your life know what you do and why you have a passion for it and that you are talking to them about it because they are important to you. And if they let you, you could one day make a real difference to their lives. It is also very important to conduct your reviews annually to ensure that the levels of coverage are still enough. I had conducted a review with my friend six months prior to his passing and increased his levels at that time, which his wife is very grateful for. The value of this coverage may feel like it's only a number, but when you pass, that check becomes so much more—it allows lives to continue when one has been taken away.
One of the favorite things I like to tell my friends is, "Do you know when the best time to take out life insurance is? The day before you need it, of course." But as you aren't given a heads-up as to when that will be, there is no time like the present to make sure that you leave your family with the most important gift they will ever receive if you are no longer here.
I hope my story has helped you realize that you have made a life-changing decision for you and your clients being an advisor in this industry.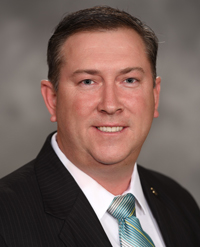 Roy Hall, ADFP, of Gold Coast, Queensland, Australia is a 12-year MDRT member with five Court of the Table and seven Top of the Table honors. As an MDRT volunteer, Hall has served as Divisional Vice President of the Business Development Division and as a Committee Chair three times.