Inspiration from mentors
Soochang Hur
Hur shares the lessons he's learned from two impactful leaders. Presented at the 2017 Annual Meeting.
I'd like to share with you some valuable lessons that I have learned from two MDRT mentors who have deeply influenced my way of working as a professional advisor and who have helped me become a Whole Person.
Mr. Scott Brennan and Mr. Don Connelly probably never imagined that a young man from South Korea, whose mother tongue is not English, would be so deeply touched and inspired by their words.
Let's share Mr. Brennan's wisdom first. Some of you may remember what he said at the 2016 Annual Meeting. The session title was "Legends and Legacy." He said, "It's not what something is; it's how we see it." This means that every situation we encounter in life can be perceived in a different way depending on our way of thinking.
Three things always seem to make him different from others. First, he always looks for great clients the way a person looks for a piece of lost jewelry. This sentence stuck with me, and I stopped trying to make connections with every person I met and started focusing exclusively on the people that were important to me.
Second, he works at his vocation like it is a second religion. This made me think, and I proceeded to reorganize my daily working habits. I gave myself specific goals, such as call 10 clients, meet at least 3 people every day, and I stuck to them.
Third, he doesn't manage money or assets; he manages relationships. I always thought that our business was based on relationships, but I sometimes forgot the importance of these connections while getting bogged down in the details of benefits, rates of return, and so on. Now, I make an effort to connect to people with sincerity, especially with regard to their business, social relationships, and even their hobbies.
Let's switch to how Mr. Don Connelly changed my way of working. He talked to us about three important things: building trust, being likable, and keeping it simple.
I often thought that just giving a bunch of information to my clients was the best thing I could do. But their number one question wasn't always "What can you do for me?" It was "How can I trust you?" I realized that I had to focus more on what they want rather than what I want.
Now, the way I consult with clients has become much simpler, but with a depth of connection and shared spirit that was missing before. I always tell my clients that I am honored to be their pilot, someone to navigate their assets adeptly through turbulent financial weather.
Whenever I think about these meaningful lessons, my goals become clear, satisfaction in my profession soars, and I feel a deep sense of happiness and gratification.
Appreciating these great two mentors again, I would like to wrap up with a great quote from Mr. Brennan regarding our profession.
It's more of a lifestyle than a business.
It's not a job; it's a calling.
It's more art than science.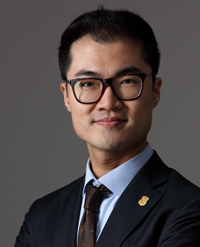 Soochang Hur is a three-year MDRT member from Seoul, South Korea. He focuses on serving mid-sized companies. He is now serving as a volunteer for the MDRT Korea Chapter and leads the international volunteering and communication effort for ING Life Insurance Company.