Create unique benefits for business owners and their employees
Matthew E. Schiff, CLU, ChFC
There are many determinations to make when working with small- to mid-size companies and their employees. In this session, Schiff addresses how to figure out prospects' needs and create benefits for employees regardless of insurability. Taking into account limits of section 409A of the IRS code, this presentation helps identify if clients are more in need of current or future deductions and taxable or non-taxable income. In addition to providing an overview of designing executive benefits, Schiff also discusses tax and accounting benefits for businesses and designs that can provide benefits to the "uninsurable."
A little about me: I am a third-generation insurance agent. My grandfather was an agent for Mutual of New York from the 1930s until he died in 1961. My father is still active in the insurance business, and my mother is past president of The American College Alumni Association. On top of that, I have a cousin who is a TPA. Can you say that I couldn't run fast enough to get away from the insurance/financial services business?
People ask me how I got started in the insurance business and/or the executive benefits business. Each of you has your story, and that is what makes you great. But because I had grown up in the business literally typing in 401(k) data at the age of 14, I knew everything, so I thought that getting into the business would be a breeze. Well, I knew the technical stuff, but not the prospecting, the client communication, and how to get a referral after I got a client. That is what I admire most about all of you. You have to do that well to do what we do. But the executive benefits marketplace is a combination of technical knowledge, client service, and plan design.
The biggest issue with an executive benefits plan is that it is a long-term program. With that in mind, you have to be watchful of any and all pitfalls, such as plan document issues, ineligible plan provisions, incorrect payments, and so on. And, usually, these plans include more than one person and may be companywide. So I'll give you an overview of the items that you either should be aware of or be a specialist of, and the importance of knowing a joint-work partner such as your mentor, so that you can take advantage of this lucrative market.
Our operation has been developed over years, and you don't have to have all of the following items in house. But it does make it easier if you have access to these specialists while working with your prospect. We found that we needed people on staff who would design, implement, and provide the ongoing support for these plans. This would be staff members or a TPA administrator who could do the grunt work, the reason being, the easiest way to get fired by a client is to fall short on the service work or, worse yet, make an error.
Our business partners had to have accounting backgrounds and provide the support for the FASB reports (if subject to public accounting) for our clients. They needed to understand the actuarial side of the plan and what administration services are needed for each plan, be able to compare compensation and benefits between companies, be able to analyze products based upon features (i.e., IUL versus WL versus variable), and be versed in the different platforms and tax issues occurring today.
Over the years, I've been fortunate to work with some great companies. As you can see, I have worked with some very large companies like Teva Pharmaceuticals. [visual] At this company, we had more than 200 executives, who were being acquired to be part of the company and needed a custom benefit that was outside the 401(k) plan design. They wanted to keep their profit-sharing benefit of 12 percent for just these people, and we designed a 401(k) mirror plan that looked, smelled, and felt like their old plan. But as part of Teva, they were being given a special benefit if they stayed for five years after the transition. If they left, they left the company contribution on the table.
Another company that you will notice on the screen is 21st Century Oncology. [visual] Some of you may know it. It is the largest oncology group in the United States. With more than 600 doctors and 5,000 in staff in 17 states, it had some unique needs. In this case, it needed a plan where the participants could defer compensation and provide creditor proof security as well as discriminate in favor of those highly compensated individuals. They didn't like the traditional deferred compensation plan (where you defer your compensation and leave it at risk in the company), but I am getting ahead of myself for this presentation. We created an insurance benefit (on a guaranteed-to-issue basis), which allowed for voluntary supplemental deferrals that grew tax deferred and then were paid tax free. These are just a few samples of the plans that we will discuss during this session.
Executive Benefits—What Are They?
If you are an executive, you have the unique ability to negotiate your employment contract. It includes your ability to ask for special benefits that include, but are not limited to, the following items:
Deferred Compensation—The ability to electively defer your compensation and keep it at the company. Your money is at risk and grows tax deferred with investment options as well as fixed-income crediting rates. These plans are notional and become a liability to the company. The participant becomes a creditor, and the plan is subject to IRC 409A.
Supplemental Retirement Income—An employer retirement contribution that is done on a discriminatory basis (either pre- or post-tax) and funded by the employer. It is usually subject to 409A, and the liability relies squarely on the employer, not the employee.
Supplemental Life Insurance—An employer-paid life insurance benefit that is above and beyond the normal group life benefit.
Long-Term Disability Policy—A voluntary, employer-paid disability policy that is above and beyond the basic group LTD/STD policy benefits.
Long-Term Care Insurance—An employer-paid benefit paid for by the employer for the benefit of the executive and his or her spouse and can be cost neutral.
Survivor Income Benefit—An income, separate of insurance or normal pay, that would be paid in case the executive dies while working for the company. It is usually provided as a way for the insured to allow the company to insure the executive under IRC 101(j). In many cases, the company will own the policy on the executive and deem it key man insurance, thus keeping the policy on the individual even after that person leaves employment with the company.
While these are the benefits, you should know about the marketplace and what programs we are seeing in today's business environment.
Target Markets
There are four distinct markets, and each one can be very profitable. That said, three of them have large barriers to entry.
Large Industrial Corporations—Companies with more than 250 employees and revenues of $250 million fit this definition. They have a tendency to have HR departments, work with committees, and outsource many of their benefit programs. To work in this market, you need to know the senior executives in the C-suite, that is, the CEO, CFO, COO, and so on.
Banks—There were 6,225 banks in the United States, according to the FDIC, as of December 31, 2016. This is down from more than 8,000 in 2008. While banks have all the money, more than 70 percent of the largest banks have a thing called BOLI, or bank-owned life insurance. That is up from 44 percent in 2003. Our products are widely accepted and utilized, but the producers and products are viewed as commodities, and we are not commodities to our clients.
Health Care Institutions—While we all seem to be spending 300 percent of what we used to in health care expenses because of the changes and structures of most health care institutions, there is a great need for what we do but little impetus to implement programs at the HR level because HR is overwhelmed dealing with all of the ancillary benefits.
Midsized Businesses—That leaves us with the very lucrative and underserved midsized business. I define that as a company with $5 to $250 million of revenues with 50 to 250 employees, where it doesn't normally have a consulting firm, rather just an accountant or an attorney with whom you must work to implement any program. It is here where there is a huge need for executive benefits.
Before we get into more about the marketplace and the types of benefits that you can implement, there are a few terms that you need to know to work in this market:
SERP—A supplemental income program paid for by the employer that is discriminatory in nature. It can include investment features but usually is controlled by the company and has vesting controls.
401(k) Mirror—A voluntary supplemental deferral plan that looks like a participant's 401(k). It may have matching contributions and is held at risk with the company.
COLI—Company-owned life insurance paid for by the employer. The employer is the owner, and the beneficiary is subject to IRC 101(j). If not done correctly, the death benefit is subject to tax.
BOLI—Bank-owned life insurance, which is a single premium modified endowment contract purchased by the bank on the executives to offset employee benefit expenses. It is similar to COLI except that it is a single premium payment.
GVUL—Group life insurance, which may or may not have an investment feature but is usually issued without a medical, and everyone is offered coverage.
SERP Example
In most companies, you will have multiple employees whom you wish to take care of when implementing an employer-paid program. Those benefits will be different for each person. In this example, there are five people who are our management team, and the most important thing is that the person on the bottom left needs/wants a benefit that is equal to 100 percent of his salary at retirement. [visual] How would the company do this normally? In this case, the participant is uninsurable and is the CFO who will write the check, if you can make it work. If I can make him happy, everything else falls into place. But to make him happy, I don't have to give everyone else the same benefit. I can choose to provide a 40 percent final average salary for three people and a preretirement benefit to the person in the bottom right, who may represent many people in the plan with the same benefit. Remember, this is not an insurance plan but a promise that is offered by the company, to pay a benefit based upon a plan document and subject to all rules under 409A. It is not an insurance plan . . . yet.
Of the plans established by companies in the Fortune 500, more than 84 percent of them have implemented some sort of executive benefits plan.1
COLI
Company-owned life insurance, where the employer is the owner, premium payer, and beneficiary of the policy, is fraught with pitfalls as it is subject to IRC 101(j). But COLI provides great benefits to the company as it generates the surplus (i.e., excess cash) needed to provide the benefits, protect against the loss of the key employee, and recoup the out-of-pocket expenses of providing the prior benefits.
COLI is like a car. Everyone has one, but don't ask them how to build the engine. Without it, the car is useless. But every car must have an engine. Did you recently purchase a car? What were the features that were important? Did you go to the dealership and say that you'd like to put a Porsche engine in the Lexus you just bought? No? Why not? Because it isn't realistic. You bought your car because you needed eight seats, you wanted a convertible, it was time to upgrade, and you wanted better gas mileage.
Not once, though, did you say that you wanted to go buy that 385 horsepower engine from manufacturer A and put it in car B and build the chassis around it. But our clients look at our product solutions just that way.
COLI provides the following to the employer: Just like an individual policy, the insurance provides tax-deferred growth, tax-free access to cash, and a tax-free death benefit. More importantly, when used as an informal funding vehicle, it is a very efficient tool that can provide all of the benefits promised in the earlier SERP example.
The benefits of a well-designed COLI plan can provide, but are not limited to, the following:
Supplemental income
Supplemental coverage
Buy/sell funding
Employer cost recovery and funding wherewithal for pension costs, long-term care premiums, health insurance premiums, and employee stock ownership repurchase obligations
When looking at the ownership of life insurance by a company, the true cost of COLI is the acquisition costs, or change in cash value, in the first two or three years, with the benefits of COLI being provided on the balance sheet and a cash asset that can be used to provide all of the promised benefits. Now, let's look at the marketplace as it relates to the types of plans that you might run across.
Often, owners of closely held companies tell me that they want to put something in place that is for them or a new employee they are trying to hire. They want to give "ownership" in the company without giving control. That would create a phantom stock plan or stock appreciation rights plan. The benefit is tied to the growth of the company and each year the employer contribution is based upon the profit sharing for that one person. It ties that person to the company until the triggering date, at which point he or she becomes vested. That vesting point can then be used as a bargaining chip not only to keep the person here but also provide a golden parachute upon change of control or sale of the company.
The second type of plan that we see is the employee-motivated plan. This one is driven by the ability to put money away above and beyond the 401(k) market. It could be a traditional NQDC (nonqualified deferred compensation plan), where the employee voluntarily defers, or a restricted executive bonus plan. The biggest difference in these designs is that the asset is owned by the company or the individual, and this key piece will drive the design.
In both the employer- and employee-designed plans, the driving force behind the "pain point" is usually a need to save more, supplement a key employee's retirement plan, and provide something that is "special" in nature. Companies that are C corporations are the most attractive prospects. Why? These are the reasons:
You have a separate checkbook paying for the benefit (although S corps are prospects, they require out-of-the-box thinking).
They usually have multiple employees that they need to cover.
There is already a next generation of leadership who will take over.
In many cases, the business is not subject to business cycles.
In a traditional deferred compensation plan, it is very common to come across companies that already have existing plans. These plans may have been put in place prior to 2006/2008 and are either not in compliance with 409A or 101(j), haven't filed with the Department of Labor, find that the benefits are inappropriate for the participants, the funding is inadequate, or, worse yet, inaccurate.
Therefore, we focus our efforts on servicing our clients. Normally, to avoid being fired by our clients for administration errors, we would use a TPA, or third-party administrator. There are a number of very good ones out there, and depending on the client needs, each has its pluses and minuses. But like other types of clients you have, the best sales in our business are those that are the add-on sale, the one where the client already has a comfort level with you, and you have shown that you have the competency and, more importantly, the heart to step up and be there for your client.
So what does it take to work in the NQDC marketplace in a post‒Department of Labor environment? You need to be able to ask some of those disturbing questions that you see on the screen. [visual] Like any 401(k) plan or group benefit, you'll want to get the census, inclusive of name, DOB, and title and income, and then work with someone to help design the benefit. Unlike most benefit sales, the HR person is not the person you need but rather the CEO, CFO, president, or owner. They have access to the checkbook and will sign off on the plan. If you are dealing with anyone else who doesn't have the authority to say yes, then you are just dealing with the gatekeeper, who can only say no. This is someone you want to make happy, but this person is not your champion, unless it reduces a headache for them.
If you are not dealing with a company directly and want to start the process of finding a new prospect, then I recommend that you start with your strategic alliances. Go to Rotary meetings, and be part of a study group across multiple disciplines. Become a resource for your attorney, accountant, property causality agents, and TPAs. Invite them to advanced planning sessions where new ideas and thought-provoking ideas are introduced where they immediately think of you and what you can do for their clients. Even banks, which are trying to increase loan portfolios, are interested in talking with you if you can generate new revenue from their existing clientele.
Lastly, in closing, if you want to research any company, bank, or 401(k) plan, check out the websites of FreeERISA, FDIC, and other great websites that have public information about private corporations. Then, call them up and say something like this: "Did you know that you could save money on your existing qualified plans while also increasing the benefit for your highly compensated participants at little to no increased cost? In many cases, we could potentially save you money." If that doesn't start a conversation with the decision maker, then you don't have the right person, because there isn't a business owner I know of who doesn't want to save money.
Endnote
MullinTGB, Executive Benefit Survey (2014).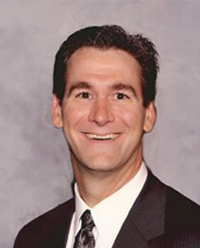 Matthew E. Schiff, CLU, ChFC, is a 16-year MDRT member with four Court of the Table and nine Top of the Table qualifications from Bala Cynwyd, Pennsylvania. He is is the president of Schiff Benefits Group LLC, specializing in the design, implementation, financing and ongoing administrative support of supplemental executive benefits programs.