Business generation through compliance
Ian Green, Dip PFS
No matter how onerous the additional compliance and regulation work looks initially, Ian Green, Executive Committee Nominee, shares how it can be turned into an opportunity to provide better client service and qualify for Top of the Table every year. Presented at the 2017 Annual Meeting.
Here are a few ideas that I have implemented in my practice over the last 15 years, which have increased client satisfaction and client engagement and, as a by-product, have increased my production, from MDRT qualification to consistent Top of the Table levels of production.
These changes were originally mandatory changes in compliance processes. When implemented, they can give us all better businesses. Many of us know that regulatory change is heading our way in the part of the world we work in.
Some people view compliance as the Business Prevention Department!
I'd like to demonstrate how, by doing more than the minimum requirements, by constantly relooking at our businesses and using increased regulation to refocus on what the client wants, we can make compliance the Business Generation Department.
A Regulatory Change Came In
Before a product could be purchased, compliance said that I had to fill in a fact-find record. This was a document, given to us, that we had to ensure was complete with facts about the prospect—things like name, address, date of birth, income, and expenditure—or else we'd be in trouble with the Compliance Department! Some advisors saw this as a waste of time. I didn't.
I spotted an opportunity to use what compliance required and provide better client service and build a better business. Not only did I fill in all the boxes in the fact find that compliance requested, I wrote notes in the margins.
I developed a shorthand. For example, if clients used a phrase, I'd write it in quotation marks so that I could use those words later when explaining how a product might be suitable. I could literally "speak their language."
When I set up my own business and created my own format for the fact-find document, I not only included the boxes for hard facts to comply with the requirements, but put in plenty of space for notes. And I went one step further—I added a few pages of soft-facts questions, such as the following, for clients, with plenty of space for them to write their answers:
"In broad terms, please note your financial goals as they stand at present."
"What annual return do you need to achieve, on average, to be happy with your portfolio?"
"Would you panic if your investment dropped by 5 to 10 percent in the first year?"
"If we work together, what other sources of financial information, if any, do you use?"
"Have you used a financial planner before?" (If yes, I ask them if there was anything that the previous planner did, good or bad, that they'd like to see us do for them or avoid. If no, I asked what the most important thing we could do for them was, and if there was anything they'd really like us to avoid.)
The answers to those questions mean that I can use the fact find to focus on what clients want as well as ensure that compliance has what it needs.
Nowadays, I send the fact find to the clients to complete in advance. They actually prefer doing it at home or at work, with time to think and reflect and with all their facts and figures on hand, and it saves me and the clients a whole extra meeting. I explain that the hard facts, like date of birth, are important, but nowhere near as important, useful, or interesting as the answers they give to the soft facts questions.
Another Regulatory Change Came In
Compliance also said that after every product had been purchased, a "reason why" letter now had to be written. This was a document that explained all the reasons why clients had just purchased a product and all the technical specifications of the product itself. On top of that, the regulations also insisted that we had to write all the reasons why an alternative product had not been recommended.
Some advisors saw this as a waste of time. I didn't. I spotted an opportunity to use what compliance required and provide better client service and build a better business.
I went one step further with the "reason why" letter. Not only did I explain in writing the reasons why and the reasons why not, I also included a small graphic and a table. It showed the complete suite of products I could recommend: life insurance, health insurance, savings, retirement planning, estate planning, and so on. I put a tick in the boxes they had addressed by taking out a product and a question mark in the boxes I thought they should consider but hadn't yet. It was this that led me to developing my first financial plans for people and moving away from a business based on commission for product sales to a business that charged fees for ongoing financial planning. I discovered that people were less interested in the features and mechanics of the product itself and more interested in the benefits and how the product fitted into their life and financial plan and what it would do for them and what else they needed or wanted to do next.
Interestingly, the clients themselves were drawn to the questions in this very basic financial plan, and I found that they were engaged in the process and were proactive about coming back to me to fill in the gaps. This not only led to my charging fees for financial plans, but to more product sales and to more engaged and interested clients. So, you see, although it was compliance and regulations that insisted I send a lengthy, multiple-page letter to clients full of product facts and information, it was the one-page visual I added that clients valued most and led to more satisfied clients and, in turn, to a bigger and better business for me.
Wrapping Up
During client meetings, I write many notes. I send copies of the notes to clients after the meeting has finished. The notes have a message asking clients to get in touch if they feel anything is not accurate or doesn't reflect what we discussed and decided. I also include a list of actions for them (that's a short list) and a list of actions for me (that's always a longer list!)—crucially, my list is headed "Promises." When all my actions have been completed, I send confirmation, which shows that I have kept all my promises, something that people value more and more in the world we live in today.
We all have different businesses, and the compliance and regulatory regimes around the world are different for all of us. We can all see that whatever the future holds for tomorrow's practice, mandatory compliance and regulation changes mean that we will have to adapt and innovate over the years ahead.
This presentation has shown that no matter how onerous the additional work looks—whether before a product is purchased with filling in a comprehensive fact find or after a product is purchased with extra communication with clients, or anything else that the regulator demands of us—and by viewing that extra work not as a waste of time or as a threat, but as an opportunity, and constantly seeking to do more than the minimum required by compliance and regulation, and keeping the best interests of the client first and foremost in all we do, regulatory change and increased compliance requirements can build stronger relationships with clients and generate more business for us.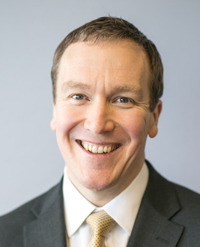 Ian Green, Dip PFS, of London, England, is the 2017 Nominee to the MDRT Executive Committee and a 19-year MDRT member with five Court of the Table and 11 Top of the Table qualifications. He is founder of Green Financial Advice, and his extensive MDRT volunteerism includes leadership within several divisions: Top of the Table, Member Communications and Annual Meeting Program Development.