Milley identifies approaches for referrals and office efficiency gained at MDRT meetings. Presented at the 2017 Annual Meeting.
In 2002, Bruce Etherington challenged us to take our top 20 clients out for breakfast and ask them to introduce us to three new people.
For me, this idea hit a chord. I love a nice breakfast, in a nice restaurant, and there's no better place to develop a comfortable relationship than over a meal. And a comfortable relationship is key when asking for introductions. But it is also really important to be open and honest with your request:
Hello, John. We've been working together for a while now. I really enjoy my time with you and I hope you have found it valuable. I'm calling today to invite you to breakfast. I'd like to talk with you about people you enjoy being with and how they may find value in the work I do. In my experience, good people attract good people, and I'd love the opportunity to meet more people like you. How would next Thursday morning at 7:30 a.m. work for you?
Fast-forward: After ordering breakfast and having had the first sips of coffee or tea, I follow with this:
Thank you for meeting me this morning. As mentioned, I'd really like to meet more people like you, but I want to go about this in a way that ensures everyone is comfortable. To do so, I'd like to make a list of the people you enjoy being with. And then I'll ask you to let them know that their name came up with the hope that you could introduce them to who I am and what I do. If they have an objection that brings you concern, let me know, and I'll strike them off the list. But here's the fun part: You and I met through Dave in the same way. So you already know how well this goes.
To all of you, this process has been my favorite and most successful business growth activity over the years. Once I implemented this process, Court of the Table followed two years later, and Top of the Table is now part of my world!
In 2008, in Toronto, Dr. James Maas spoke to us about the importance of sleep on our day-to-day performance.
He told us about a study of 20-somethings who were allowed to sleep only six hours a night for six nights in a row. Testing at the end of the week showed that they had the medical and mental profile of a 72-year-old!
This was my world! Poor sleep too many nights in a row . . . no wonder the days seemed hard! Like many of you, my initial response was, I don't have time to get a full night's sleep. But I figured, Hey, he's the expert. And if professional athletes are investing heavily in their sleep to improve their performance, then why shouldn't I?
So, over the coming weeks, I forced my schedule to allow me at least eight hours of sleep. This meant getting to the office later than usual and cutting out some TV. You know what happened?
At the office, I got more done in less time. The quality of my work improved significantly, and I was sharper in meetings. Rejection and life's speed bumps were much easier to cope with. And I felt great!
Now, I'm not always successful at getting my optimal sleep, but when I do, I'm at my best. And I know you can relate. It's so simple, so why do we put ourselves through this?
I'm here to tell you: Make the effort, and it will pay dividends!
So with all of this said, get a good night's sleep, and in the morning, take a great client out for breakfast!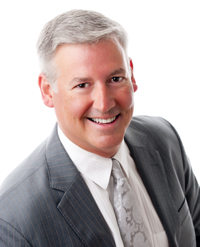 Bryson Milley, CFP, CIM, is a 16-year MDRT member with six Court of the Table and two Top of the Table qualifications from Vancouver, British Columbia, Canada. His practice focuses on an integrated wealth management process largely directed to professionals, self-employed individuals and small-business owners.