Building a culture of health and well-being
Mark S. Gaunya, GBA
How can company culture help your brand? Mark S. Gaunya of Methuen, Massachusetts discusses strategies to embrace the Whole Person concept and transform your organization to advocate for the physical, financial, workplace, community and mind and spirit well-being of your employees and family. Presented at the 2017 Annual Meeting.
Today's world is moving faster than ever before. Information comes at us from every direction, and at times it feels overwhelming. Our days are jam-packed, and, most of the time, we like it that way . . . until we don't. Pressure turns into stress. Patience turns into anxiety, and before you know it, clients begin to feel it, and your brand is negatively impacted.
Organizational culture is king in today's exponentially changing, highly competitive marketplace. A holistic approach to health and well-being can help.
People think of wellness as healthy habits, physical activity, and nutrition. And while this is true, it's largely tactical. A company walking program is a great example.
Well-being, on the other hand, involves organizational transformation. It embraces the Whole Person concept and reflects your commitment to continuous improvement in the overall health of your most important assets—your employees and their families.
To be meaningful, well-being must be a core component of the corporate strategy. It must be embraced at the top and through all levels of the organization, which requires a tremendous amount of internal advocacy.
Well-being is more sustainable than wellness. It addresses employee issues in a holistic way and focuses on the big picture through five key elements that will give your organization a unique competitive edge not enjoyed by many.
The five key elements of health and well-being are: physical, financial, workplace, community, and mind and spirit.
Physical well-being consists of good health and energy to complete daily tasks.
Financial well-being is about helping you manage your finances and achieving your goals and objectives for the short-, mid-, and long-term.
Workplace well-being is about helping you develop as a person and a professional so that you are more engaged in the purpose of your work.
Community well-being is about giving back to the communities that you serve and living an attitude of gratitude.
And, finally, mind and spirit well-being is about helping you be centered, balanced, and reflective. It's about gaining clarity of your purpose and vision.
To measure the impact of this cultural strategy, you can look at improvement in knowledge, attitudes, and behaviors or health risk issues that have been addressed. If you offer health insurance in your workplace, you can actually look at your health plan performance and see whether this strategy is having a positive impact on the health of your employees. You can measure participation, outcomes, or a combination of the two. Measuring the return on your investment is a multidimensional exercise and in your full control.
I'm going to share with you a proven six-step process to help you apply these concepts.
First, it's all about engagement, and it starts with ownership and senior-level support. Create an internal committee staffed with leaders, rank-and-file, and everywhere in between. This will help you gain insight and necessary buy-in at all levels of the organization.
Second, assess your current cultural environment. Are you providing opportunities for people to workout during the day? Do your vending machines offer healthy food and drink options? Are there opportunities for you to share, family-style, in high-quality, healthy food and drink together?
Third, develop a multiyear strategy, including principles, goals, and objectives that will help you create a foundation and road map for change.
Fourth, share your health and well-being vision with your staff, and set the expectation that it's the new normal. And then communicate, communicate, communicate in creative and innovative ways.
Fifth, focus on sustainable lifestyle behavior changes that are long lasting and personally transformational in nature.
And, sixth, look at your milestones, and evaluate what's working well, what's not working well, and what you would change if you could.
The world is more complex and moving faster than ever before. Employee stress can be a significant business challenge and something that you and your clients can absolutely feel — it affects your brand. Organizational culture is what attracts and retains your human capital. Invest in your people to grow your business by building a culture of health and well-being to help your organization survive and thrive. You are only limited by your imagination, and think of all the fun you will have doing it.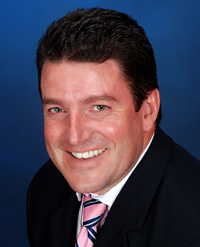 Mark S. Gaunya, GBA, is an 11-year MDRT member with one Court of the Table and 10 Top of the Table qualifications from Methuen, Massachusetts. He is a co-owner and the chief innovation officer of Borislow Insurance (BI).