Adapt and adopt
Jennifer A. Borislow, CLU; Michelle L. Hoesly, CLU, ChFC
MDRT members share the friendship and professional benefits that have come from connecting at an MDRT study group. Presented at the 2017 Annual Meeting.
Borslow: Micki, I can't believe that it has been more than 20 years since we met at an MDRT study group meeting. Remember how we stayed up all night long talking and then the next morning wondered if anyone noticed?
It's been an amazing friendship. Even though our practices are very different, we have learned so much from each other. One of my favorite ideas that I've learned from you is your approach to honoring your clients with the opportunity to direct a charitable grant. Can you share more about that idea?
Hoesly: I actually got this idea from the MDRT Foundation. We decided to honor a couple of our clients each year by doing a sizeable grant in their name to a charity of their choice. I love making these phone calls to each year's recipient. People are blown away that we want to give money in their honor to something they really care about. This year, I found out that one of my clients and his wife were volunteering at a horse stable where they help disabled children learn to ride. [visual] He told me how the children just light up when they learn to ride by themselves and become friends with their horses. Our charitable grants have really helped us learn about the deeply personal side of our clients' lives . . . things we would never have known otherwise.
I know that you liked the idea, and I bet you brought it to a whole new level.
Borislow: When we see something great, we quickly R+D—Rob and Duplicate. We are passionate about giving back to the community. This idea fit perfectly into our agency philosophy of honoring clients. We took your idea and took it one step further and decided to set up a donor-advised fund for our company. Oftentimes, we are asked for donations, whether it is to support a local charity, sponsor a golf event, or honor clients by supporting their favorite cause. We established a charitable giving committee of five people, who review all charitable requests and make recommendations. We empower the team to determine how our charitable money is spent. This committee also helps us select four clients each year whom we want to honor with a directed grant. The responses are truly heartwarming.
On another subject, we have implemented some pretty cool technology in our practice. I know that you have as well. What's really working for you?
Hoesly: We have done a lot of new technology the last two years, which is working really well and, surprisingly, was easy to learn. We are now doing effective client meetings remotely. There are a lot of good web-based programs that do this; we are using join.me. Both the clients and we sign into a private web connection, and clients can see our computer screen on their computer screen. This lets us take them through a complete financial plan or show them charts or graphics that we normally use with them in our office meetings, yet keep control of how we progress through the discussion. This works great when it is difficult for clients to come into our office, and it allows us to have both spouses participate in the meetings, even when they are in two different locations themselves. Afterward, we send them a copy of the full plan with the visuals and all the backup data. This is very easy, inexpensive technology that helps us when it is important for clients to see visuals that will help them better understand our recommendations.
We also purchased a great platform, which has transformed the way we do research, the visuals we use with clients, and our ability to exchange confidential data with them. The program we use is Morningstar Office. Our business has significantly changed, because now we have the ability, at our fingertips, to get deep data on all of our clients' accounts [visual]; generate meaningful, easy-to-read reports; and give clients access to it all through a secure portal they can see, even on their iPad. This has given us capabilities we never had before. For example, when Puerto Rico was defaulting on many of its bonds, we were able to see if any of the mutual funds or separate accounts that our clients were invested in had exposure to Puerto Rican bonds. It allowed us to see on November 10, immediately after the election in the United States, the response of each of the holdings to the huge change in market perception. It allows us to check on any day how our client portfolios compare to a typical allocation for their level of risk. During scary market times, it allows us to show the upside and downside capture of every holding and portfolio, so we help clients understand how we are tracking and helping them manage risk. The important thing is that this brought us to a whole new level of competitive analysis and accessibility for our clients. This is the type of technology that will either help you be the advisor of choice or help someone else lure your clients away. Jen, tell me what you are doing so that I can copy that too.
Borislow: When I started in the business 35 years ago, it was just me—selling, servicing, and following up with prospects and clients. Today, we have more than 50 team members. Communication is critical, and it is technology that allows us to do business from anywhere in the world. My partner and I believe in work-life integration and hire team members that are motivated by our vision. We encourage all of our team members to find the right balance in their lives so that when it's time to focus on work, they are successful in achieving their goals. We have a high degree of confidence in our team as we allow a great deal of flexibility during the regular workday. More than 50 percent of our employees have a commute of 30 minutes or longer, so we allow them to work from home. We use Skype for meetings and have two Beam robots in our office. When we first introduced the robots, the word often used by our team was creepy, but it didn't take long to see how effective this communication tool is. We use the robots to beam in to meetings and interviews or simply to work collaboratively with others in the office.
Hoesly: Jen, wow, you have a robot, and I am trying to hire another person, which should be easier but hasn't been that easy. You hire lots of staff. Can you give me some pointers?
Borislow: We are all at our very best when we focus on what we love to do and what gives us great energy. It is your Unique Ability. At our agency, we have built a team and support system that we consider very talented. All members of our team are encouraged to work in their Unique Ability. We have learned that it is not a requirement that our team members do everything themselves. In order to be more efficient and effective, you have to think outside the box. We use crowdsourcing websites, like Fiverr, Freelancer, or Upwork to handle projects. For example, we wanted to put together a marketing list of all private schools on the East Coast. Our team members could have spent hours researching, but instead they created a project request identifying what we were looking for and posted to Fiverr. Within 24 hours, we received 50 responses. We selected one bidder, and within 48 hours we had our information. The total cost was $75. Now, that's efficient!
Hoesly: Like you, we have been outsourcing more and more. Our technology person actually lives hundreds of miles away, and we pay for him on an as-needed basis. Our website person is also remote and as-needed, yet he caught a hack of our web address on a Sunday and fixed it before we started business on Monday. We have one staff person doing paraplanning with all the input work on our financial plans. We have found, like you, Jen, that utilizing each person's Unique Ability gets better results, is much more effective, and keeps us all happier.
I think everyone who knows you, Jen, would agree that one of your top Unique Abilities is networking. What are you doing now to get your clients more engaged?
Borislow: There is no question that our business is all about relationships. People want to do business with people they know and trust. Referrals are the best source of new business and the greatest compliment you can earn from your clients. Creating networking opportunities and asking for referrals is the key to future growth. One of the ways I love to network is by getting groups of people together for nothing more than social events. Every quarter I host a ladies' night out with a wonderful group of women—CEOs, CFOs, and HR VPs—and we do something fun. We might do a cooking class, see a show, or just have dinner together—all completely social. There is no business conducted, and yet lots of business tends to happen. I typically invite a few prospects whom I think would benefit from the group. These amazing groups of women have become great friends and now network with each other, and, in the end, they are my biggest source of new opportunities.
Hoesly: I think both of our offices are high touch, technology enabled, and with personal client touches. I think each of these expresses how grateful we are to the clients we serve as well as to our teams that work with us. We are incredibly blessed to be working in this great business.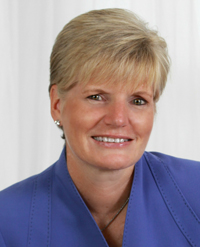 Jennifer A. Borislow, CLU, of Methuen, Massachusetts, is a Past President of MDRT and the founding principal of Borislow Insurance (BI). A 29-year MDRT member with one Court of the Table and 19 Top of the Table honors, she is a nationally recognized expert, author, speaker and thought leader on employee benefits, insurance and related business strategies.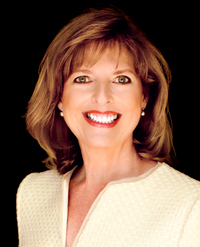 Michelle L. Hoesly, CLU, ChFC, of Norfolk, Virginia, is a 38-year member of MDRT with three Court of the Table and 14 Top of the Table honors. She is a Past President of MDRT and past Top of the Table Chair.