Resource Zone
Welcome to the Resource Zone — home to MDRT's multimedia resources to help you improve your productivity and run your business more efficiently.
Search by keyword, or browse by topic or collection, to find ideas in video, audio or text format.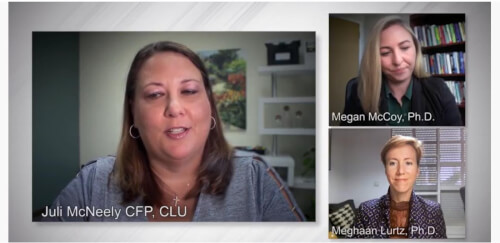 MDRT
Clients can overspend, or turn to other possibly harmful behaviors, when they're stressed. Two financial therapists talk to Juli McNeely about how you can compassionately and respectfully talk to your clients about that.